8/21/18: Dusty Springfield "Son Of A Preacher Man"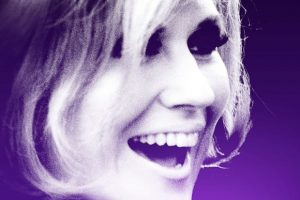 Her real name was Mary Isobel Catherine Bernadette O'Brien. Obviously, it's a lot easier to call her Dusty Springfield!
Dusty is probably the most important female artist to come out of England. She had such an incredible voice, and gave us some really big hit records.
She was extremely popular here in the United States in the mid and late 60's. Dusty recorded "I Only Want To Be With You," "Wishin' and Hopin'," I Just Don't Know What To Do With Myself," "You Don't Have to Say You Love Me," and the song that's in my head today, "Son Of A Preacher Man." Her U.S. popularity was far eclipsed by her fame in the United Kingdom. She had 6 hit singles in America, but 16 across the pond. Dusty was known for 2 things. Her look on stage, with her blonde bouffant hairdo, evening gowns, and heavy makeup made her a symbol of "the Swingin' 60's." The other thing, of course, was her incredible voice. Dusty could have sung the phone book and it would have sounded great!
Her professional music career started way back in 1959. She was in a group called The Springfields, with her brother and another guy. That was before Dusty became a breakout star!
Even back in those days, she had a great love for American soul music artists. Later on, after she became famous, she did a lot to expose some of those very talented African American singers in the U.K. She hosted her own television show in England, and introduced many of the early Motown artists to her audience. At one time, she was the most popular female vocalist in the world! In the late 60's she loved all the great soul music coming out of Memphis… so much so that she wanted to go to Memphis and record an album there. The story goes that in spite of all her success as a recording artist before coming here, she was very self-conscious when she got there, and never got comfortable recording with the musicians in Memphis. She just admired their work so much! She managed to record an album, though, called "Dusty in Memphis," and it's regarded by some as one of the best albums ever recorded. It was even awarded a spot in the Grammy Hall of Fame. One of the songs on that record was "Son Of A Preacher Man," and I've got to say Dusty's soulful voice sounded awfully good with the Memphis horns!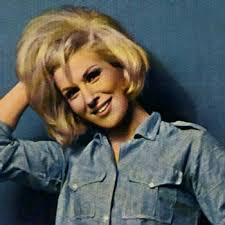 After the hit records faded, Dusty kept performing and became a record producer, as well. She had a bit of a slump, and then in 1987, she collaborated with Pet Shop Boys, and had a hit record called "What Have I Done to Deserve This?" That spurred some other hit records. Another big break came when "Son Of A Preacher Man" was included on the soundtrack for the cult movie classic, "Pulp Fiction." In 1994, she got sick while working on a new album, and was diagnosed with breast cancer. She fought long and hard, but the disease got the best of her and she passed away in 1999. Dusty was so respected that her funeral was attended by a who's who of stars in the music business. She had already been scheduled to be inducted into the Rock and Roll Hall of Fame 2 weeks after she died. Her good friend spoke at her induction, saying, "I'm biased but I just think she was the greatest white singer there has ever been… Every song she sang, she claimed as her own." That's pretty high praise, especially coming from Elton John!
Dusty Springfield was great! And this song was one of her best. It's "Son Of A Preacher Man, the music in my head today. I hope you enjoy it!