7/13/18: Rare Earth "(I Know) I'm Losing You"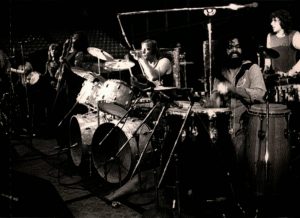 I played a song the other day by Rare Earth, and I've had 'em on my mind ever since. I've been remembering a lot of the great tunes they put into the world over the past few days, so it's only natural that one of those songs got stuck in my head!
Rare Earth was a group of guys out of Detroit, Michigan. They actually recorded for a label of the same name, Rare Earth, which was a subsidiary of Motown Records. They were the first big hit-making machine signed by Motown that featured only white musicians, and that was a pretty big deal back in the late '60s.
The band played what I would loosely classify as psychedelic soul, their own special brand of blue-eyed soul that incorporated more than a touch of hard-driving rock and roll. Whatever you decide to call their music, Rare Earth made songs that people liked! They had some mighty big hits, including a fantastic cover of "Get Ready" by The Temptations. They also did "I Just Want to Celebrate," which was guaranteed to get you out of your seat! It's almost strange, because I think the best song that Rare Earth ever recorded might also be a Temptations cover, their version of "(I Know) I'm Losing You." That's the song that I found stuck in my brain this morning!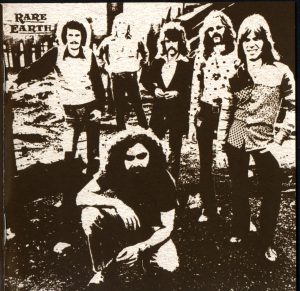 In 1974, Rare Earth was the opening act of the famous "California Jam," which was attended by about 250,000 people. Part of the jam was even televised! The group was exposed to a much wider audience that weekend, appearing on a bill alongside bands ranging from Black Sabbath to The Eagles!
Somehow, in spite of countless personnel changes, the band has managed to forge on ahead through the years, and they're still out there today playing the oldies circuit. They play some big sponsored events too, and you can hear their music in ad campaigns from Ford, AT&T and even Nicocderm. Most of that is due to "I Just Want to Celebrate," though.
For me, Rare Earth was never quite able to recapture the magic of those early hits they had as part of the Motown family in Detroit. The song I'm sharing today has been covered by quite a few others too – including Rod Stewart & Faces, who did a marvelous job on it – but this version is pretty remarkable too. So take a listen, turn up the volume, and don't be afraid to get into it!