6/14/18: Eddy Grant "Electric Avenue"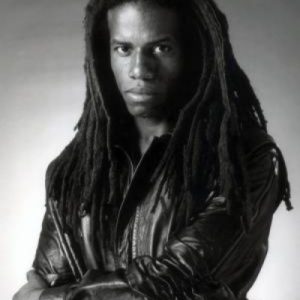 I've always thought "Electric Avenue" by Eddy Grant was a happy song. I mean, it certainly sounds like it! I had never paid any particular attention to the words before, but when I woke with hearing it this morning I decided it was finally time to look up the lyrics. You know, just to be able to sing along and maybe even see what some of the words might mean. But, boy… this song is actually anything but happy!
First of all, Eddy Grant is a British-Guyanese musician who's gotten pretty famous from just this one song. He's had a whole career and he's well-respected, but it's "Electric Avenue" that really put him over the top and into the public consciousness. You practically can't throw a party without hearing it, and it was one of the most popular songs in the world in the summer of 1983, when it was charting up there right at the top of the pops alongside Irene Cara's "Flashdance" and The Police with "Every Breath You Take." On the surface, it's a perfect summer song! Light, danceable, fun… the whole package. But if you dig a little deeper, you find that there's more to the story.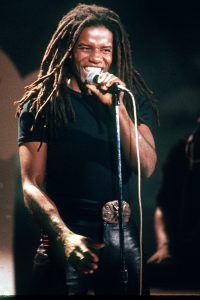 The title refers to Electric Avenue in the South London district known as Brixton. Brixton is famous for being the first market street in London to be lit by electricity. Now it's known for its extremely large population of Caribbean immigrants – one of whom was Eddy Grant! At the beginning of the '80s decade, there was an incredible amount of tension in Brixton, on the "Electric Avenue." There was skyrocketing unemployment, rampant racism, and crippling poverty. Things got to a point where there was fighting in the streets, conflict that reached a climax in the infamous 1981 Brixton Riot.
Now, Eddy Grant was a peace-loving guy. Seeing what he had made his home torn apart like this, he did what he was best at: he made art. He took is anger, his disappointment, his frustration and decided to write a song about it. The kind of song that people would hear. So, Eddy wrote, sang, recorded and produced a song. This song. He made a video to go along with it that got a lot of exposure on MTV – a big deal, in those days. A year after his response to an awful situation, his song was playing just about everywhere in the UK and the United States. If you take the time to listen to the lyrics, you can tell that Mr. Grant was quite upset. "Electric Avenue" is notable for not only being nominated for a Grammy that year (it lost to "Billie Jean"), but also for helping more black artists break into MTV's programming schedule.
It's amazing to hear a man who's clearly experiencing great personal pain sing about it, to make music out of an abjectly horrible situation. It's a great song, and I'll keep on enjoying it… both as a dance-party staple, and now as a testament to all the things we need to change in this world. Music can mean a lot of things, and I'm glad Eddy Grant shared this piece of himself with the world.