6/12/18: The Byrds "My Back Pages"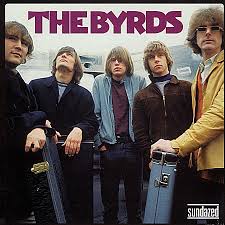 Byrds were singing this mornig — yes, Byrds, not birds — in my head. These Byrds didn't fly without a little help, because I'm talking about the Californian rock band that was enormously popular back in the '60s!
The Byrds sounded different from anything we'd heard before, and for a short while there they were right up there in the rarefied air occupied by The Beatles, The Rolling Stones and even The Beach Boys when it came to popularity. Suffice to say, these guys ushered in a whole new trend in music — or, at least, it was new to me at the time — called "country rock." There were some great harmonies, a jingle-jangle of guitar, and some roots-rock influences that pulled everything together.
The leader and lead vocalist of the band was Jim McGuinn, who suddenly decided to start calling himself Roger at the height of the group's popularity. McGuinn was not only the front man, but he greatly contributed to the unique sound of the Byrds with his 12-string Rickenbacher guitar.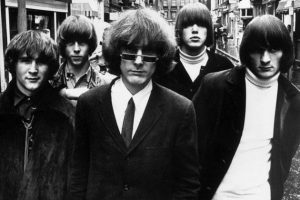 The Byrds had a great fondness for covers, especially Bob Dylan songs, and they covered a few tunes over their career. In fact, their first major hit was a version of "Tambourine Man," and they did an absolutely wonderful job on Pete Seeger's"Turn, Turn, Turn" with lyrics drawn from the book of Ecclesiastes in the Bible. Another Dylan song the guys recorded was "My Back Pages," a song about remembrances and reflections. It's got some deep Dylan lyrics, of course, and my favorite line in the song is "I was so much older then, I'm younger than that now." The Byrds took a song already destined to be a classic and made it their own, so give it a listen!