Playlist made by the people in the house(s)!
Feeling cooped up at home? Eat the Frog Fitness is bringing you a cardio break!
Nicki Morse is hosting a weekly 30-minute dance party on Fridays designed to get you grooving and your heart rate moving! Call in to the request line to add a song to the weekly dance playlist, your voicemail might just be heard on the air. Follow Eat The Frog Fitness of Chapel Hill on Instagram for tips and workouts during the party. Grab your family, get up on your feet, and move to the beat!
(919) 240-6000 | Fridays | 2:30pm
 Stream 97.9 The Hill every Friday at 2:30pm!

Presented by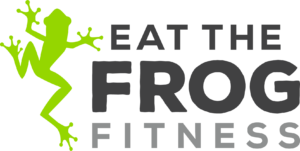 Eat The Frog Fitness is the only small group training program that combines Olympic inspired training, cutting edge technology, and the science of your body for the most advanced workout in the market.