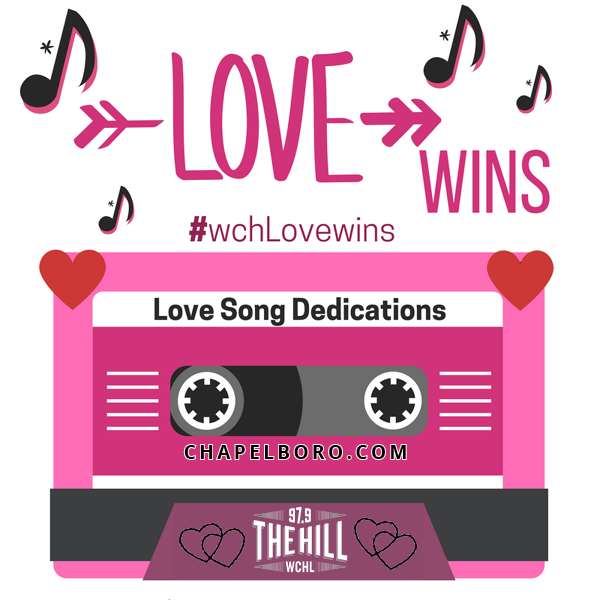 Submit a Love Song Dedication to a loved one, friend, or pet, along with a short message that could be read live on 97.9 The Hill on Feb 11th, 12th, 13th, and 14th during The Ron Stutts Show (6am-10am), Music and More with Nicki Morse (10am-3pm), The Aaron Keck Show (3pm-7pm), and After Hours with AJ (8pm-12am).
And, by submitting a dedication you are entered to WIN a great Valentine's Day prize pack including a luxury gift basket from Lavendar Oaks Farms, a Singing Valentine from Heart of Carolina A Cappella, dinner for two from Chapel Hill Restaurant Group, and lunch at Hillsborough BBQ Company.
Thanks to all who dedicated a song! Listen to 97.9 The Hill on the air or check online at chapelboro.com for all the dedications!
If you don't get to hear your dedication live contact us for the Link to Listen!
Brought to you with love from: