This is Lew Margolis.
So now we have learned that officials at UNC are engaged in serious discussions about major renovations to the Smith Center or even the construction of a new arena. Before the cranes are erected and the concrete starts pouring, the UNC community should ponder several questions. First, what is the justification for this major expense? According to Bubba Cunningham, the purpose is to enhance "revenue generators" such as luxury suites and club seating. If the renovations were to make the court flatter or the rims rounder or the basketballs more resilient, expenses that would at least seem to enhance the skills of the players, they might make sense, but to improve the fan experience is hardly a strong reason for a university program. If the UNC basketball team were a professional team, of course, beholden to its fan base, then such renovations would indeed be a priority. Because the basketball players are students, however, it's not clear how paying millions of dollars to improve the fan experience enhances their education.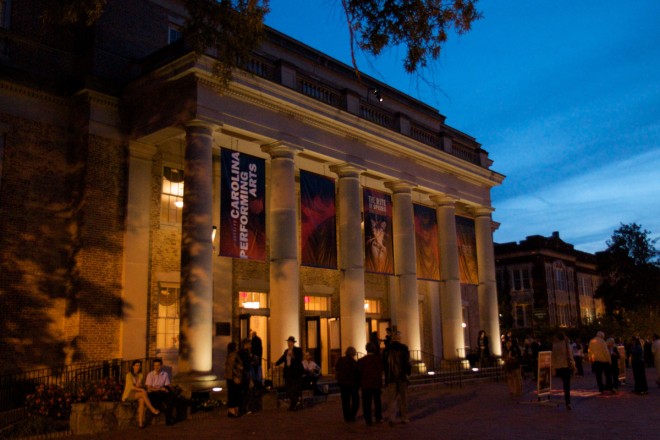 Second, how do luxury suites and club seating flow from the mission of UNC to advance scholarship, research, and service to North Carolina? Here, a contrast with the renovations of Memorial Hall and the glorious Carolina Performing Arts is illuminating. The mission of Carolina Performing Arts is to enrich lives by creating and presenting exceptional arts experiences and connecting them to the UNC community and beyond. What has been truly remarkable about this mission is the connection to UNC and beyond. Many of the artists take their passion and creativity far from the stage at Memorial Hall to work with students and faculty while visiting our campus. Carolina Performing Arts even has a special program to help faculty integrate performances into their courses. Is there a more exceptional example of how these two missions re-enforce each other and enrich our campus and our state, of how to leverage resources?
Third, how does UNC prioritize capital renovations? Anyone who spends time exploring the buildings and classrooms on the campus surely has their own list of basic structural needs like lighting and plumbing.
Before the contracts are signed, I say to the UNC community, let the discussions begin.