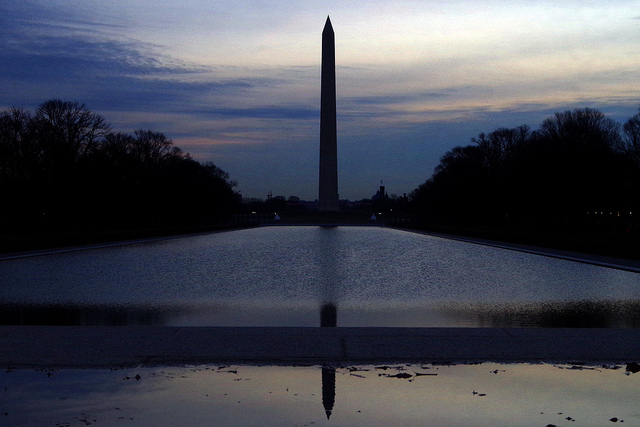 Washington, DC
 
– Former Secretary of State, Hillary Clinton, didn't take long to cause a commotion once out of office. Her office released hillaryclintonoffice.com causing rumors predicting a 2016 run to gain further traction. The new site, launched January 30th, is undergoing further development, though it is worth noting that hillaryclinton.com now forwards to this new URL.
– New Jersey Governor Chris Christie has been making the media rounds this week, appearing on David Letterman's The Tonight Show on Monday night, drawing praise from the notoriously liberal, Letterman, for his wonderful work in the wake of Hurricane Sandy. Christie, who has been critical of his own party's leadership, has recently become a very vocal voice for bi-partisanship and is now an overwhelming favorite to be re-elected to the same office in 2013. When asked if he would run for President in 2016, Christie said that when he last polled his family, it was 6 votes to none for NOT running. He plans to re-evaluate their stance moving forward.
– The Wall Street Journal published an article on Kansas Governor, Sam Brownback, and his "Red-State Model" that he hopes will generate momentum for the party in future years. With the stable of appealing candidates is in short supply, Brownback hopes that his state's success of slashing the budget (and taxes), weaning people off entitlements and the ensuing strong jobs record will move people to the economic right. Meanwhile, states like North Carolina are likely headed in a similar policy direction, according to Brownback.
– Barack Obama continues his dual-threat ground game this week in Minneapolis (on Monday) as he pushes for greater gun control measures. Obama was in Nevada last week to launch his immigration reform push. Both issues are hot topics in North Carolina. 41.3% of North Carolina households self-reported having a gun in 2012, while 25% of NC's population growth in the last 20 years can be attributed to Latinos (according to the NC Governor's office).
Have a question about what's going on in Washington? Let us know.
Ryan Watts is a Chapel Hill native and recent UNC graduate in Political Science and Business Administration. Now living in Washington DC, he works as a Consultant. You can find him on Twitter @RyanVWatts or at his blog.