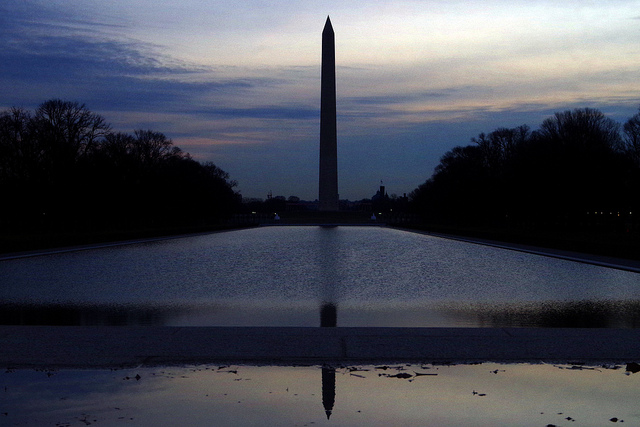 Chapelboro to Washington: Introduction
I grew up in Chapel Hill, attended Ephesus Elementary, Phillips Middle, East Chapel Hill and really broke out of the box by attending the University of North Carolina at Chapel Hill. What I came to realize is that the old saying of Chapel Hill being a "bubble" is certainly true. While you can be as in-touch or out of touch with the world 'outside the bubble' as you would like, living in Chapel Hill seems to shelter its residents from the harsher realities of the outside world.
The University setting allows for a more predictable economy, a steadier employment rate, better than average housing market and much more. It's the benefit of living in the 'bubble.' But as I've come to find out, the bubble surely has its drawbacks.
Leaving Chapel Hill has been an eye-opener to say the least. The scope of my problems has expanded and having taken a full-time job in doing so, I've also come to see that the harsh reality of the 'real world' is, at least in my opinion, underestimated given my previous shelter. Having popped the bubble, I moved to Washington DC and I picked a heck of a time to do it.
Being politically consciousness most of my life, it occurred to me while watching the debates, the election, the debate on the fiscal cliff and so much more, that bearing witness to it outside of the 'bubble' is a radically different experience.
In fact, it's frightening.
The benefit of the 'bubble' is that it affords us some benefit, providing sense of safety, a nurturing environment and an escape from those harsher realities. Yet, in a town with so many gifted people, it can also be an escape or way to avoid engaging those problems head on.
As a Chapel Hillian, I have seen so many difference makers and would love to see more realize their potential in areas of need: policy, charity and so much more.
In this column, "Chapelboro to Washington," I hope to connect those at home with important topics at a nationwide level and make them meaningful to a local audience. I may bust some people's bubbles, but I hope to write about things that are meaningful in order to engage everyone more.
Ryan Watts is a Chapel Hill native and recent UNC graduate in Political Science and Business Administration. Now living in Washington DC, he works as a Consultant. You can find him on Twitter @RyanVWatts or at his blog.