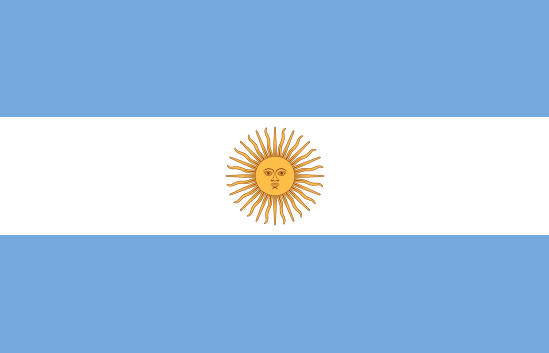 It really is a small world, after all.
Over the last two weeks, I've been in Buenos Aires on a business trip and the experience has been fascinating. During my two previous trips to Spain, they won the World Cup and Euro Championship respectively. And lo and behold, the second day of my trip to Argentina, the first pope from the "Western world" was elected – and from where? You guessed it. The celebration was unlike anything I had seen before. For Argentineans, and even those from surrounding countries, the election of Pope Francisco was a monumental occasion.
Amongst all the national pride exhibited during my time here and all the waving blue and white flags, I saw a slightly different shade of blue – in the form of argyle.
I couldn't believe my eyes. The stereotypical #23 walked down the street toward me. I stopped the man, who only spoke Spanish, and said, "Carolina del Norte?!?" The man, most enthusiastically responded, "Si! Michael Jordan!"
Maybe I wasn't so far away from home after all.
Later in the week, over lunch with a client, I learned the CFO from Brasil (also in town for meetings) was a graduate of Kenan-Flagler Business School's MBA program. It was an instant connection. A native of Brasil, he had come all the way to North Carolina and fallen in love with Chapel Hill, Franklin Street and the Tar Heels. He admitted to watching every game he could.
I learned many things during my time here. Among them, how small the world has become. We now consider the scope of community to include more than just Main Street or Franklin Street, but to also include the world. We are all so interconnected – whether by common circumstances, life experiences, travel, or geography – even if those things are Kenan-Flagler on the hill, or the #23 jersey that hangs in the rafters.
We may leave the Southern part of Heaven, even to head further south. It may take us away for days, months, years – even a lifetime.
But that friendly shade of blue we cannot escape and it cannot escape us. And when you least expect it, it finds you – even in the strangest of places.
Ryan Watts is a Chapel Hill native and recent UNC graduate in Political Science and Business Administration. Now living in Washington DC, he works as a Consultant. You can find him on Twitter @RyanVWatts or at his blog.