All events for New Play Workshop: Debris by Katja Hill
Events List Navigation
January 2014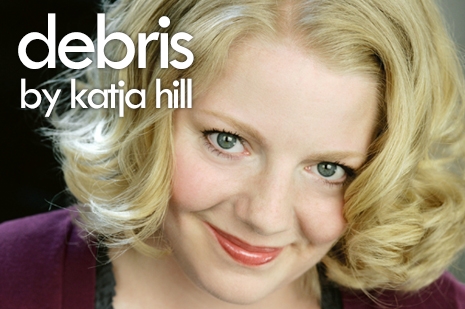 Deep Dish Theater will present a developmental workshop of Debris, a new play written and performed by Katja Hill, January 15-19. Directed by Artistic Director Paul Frellick, the workshop continues the company's 13th season at University Mall.
Debris is a funny and moving memoir centered around Ms. Hill, her mother and a journey to Finland, her mother's homeland. Traveling together, their trip becomes an exploration of their relationship and a revealing look at how memory functions in our lives.
Katja Hill has been a frequent presence on the Deep Dish stage, dating back to the inaugural season production of Shaw's Arms and the Man, and including memorable turns in Polish Joke, The Misanthrope, Orson's Shadow, Summer and Smoke, and Henceforward, among many others. She also brought her earlier solo show, Cornucopia of Me, to the theater for a limited run in 2009.
Find out more »
Submit an Event