Howe Gelb of Giant Giant Sand w/ Tracy Shedd
January 15, 2014 @ 7:00 pm

-

9:00 pm

$15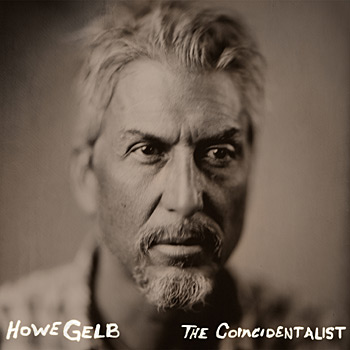 Wed, January 15, 2014
Doors: 7:00 pm / Show: 8:00 pm
Cat's Cradle – Back Room
Carrboro, NC
Howe Gelb of Giant Giant Sand
Howe Gelb has traveled many a long and dusty mile to get to his place of prominence as an elder statesman of freewheeling Americana and "Erosion Rock"; A brand of music changing with the elements on a daily basis as nature intended, like giant sand, believing that continuous evolution should be a palpable element in music, as when when songs were first handed over again and again, before the frozen capture of a recording studio.
Born in 1956, had moved to Tucson, Arizona, as a teen in the early 1970s after his home was destroyed by flood back in Pennsylvania. When not on the road, he lives with his family in Barrio Santa Rosa. Although "Endlessly restlessly wanderlusted encrusted", he's well settled in the desert caliche where it takes him an hour to dig a small hole in the desert floor, there where the sunrise hurts.
He's collected his players and bands in Denmark and Spain, and one with a full gospel choir attached in Canada, but they call his music Americana anyway. Howe just says he's "from Earth".
In 1980, Gelb formed the post punk band Giant Sandworms, with his close friend Rainer Ptacek, the renowned slide guitarist and beloved Tucson icon. Rainer died from brain cancer in 1997, and you can't talk long with Gelb without his name coming up.
Giant Sand emerged in 1983 and released that group's debut album, Valley of Rain in 1985. In the 25 years since, he has released an estimated 40 albums or so as Giant Sand, The Band of… Blacky Ranchette, OP8, Howe Gelb solo releases and other collaborations. He's not sure of the exact amount.
Since his first release was facilitated by handing out a rough mixed cassette to a touring band passing through Tucson in the early 80s, he then continued the tradition by doing the same for Grandaddy and M. Ward when they handed him theirs along the way. And yes, Calexico was his former rhythm section, introducing them boys to each other and Tucson itself in the early 90s.
The new Giant Sand record, Blurry Blue Mountain, was released a year ago on Fire Records, hit the #1 Canadian College Chart position earlier this year for 2 weeks and brilliantly includes all of the mashed-up genres that reflects the band's credo from the get-go.
Fire is also reissuing 30 albums from Giant Sand's entire back catalog (complete with remastering of the early titles) and nicely marks the 25th year of Giant Sand releases to date.
The current line up of Giant Sand now numbers 10 or 12 at any given moment, thus becoming the new band:
Giant Giant Sand
… will be exclusively featured at this years Heartland Festival in Vevey, Switzerland Oct. 28, 2011
Gelb's most recent solo release, Alegrias, by Howe Gelb and A Band of Gypsies, was recorded on a roof top inCordoba, Spain over the last several years. The band is a collection of Andalusian Gypsies, featuring guitarist extraordinaire Raimundo Amador, that is, quite frankly, stunning in its subtle mesh of the 2 worlds colliding.
Gene Armstrong, Tucson journalist and premier music writer of the last 3 decades jots:
"How do you write about a musician who has spent more than 30 years defying musical conventions? You could trot out all the cliched rock-critic terms: seminal, hyperbole, incendiary, eponymous, masterful, achingly poignant, priceless, alt-country, old-school, outlaw. Some of those might even fit if you shoehorned them into context.
Howe Gelb long has been saddled with such titles as "godfather of alt-country" and "elder ambassador of desert rock." When confronted with such accolades, he clears his throat, amused and a little embarrassed, and he ponders. His summer-sun squint turns into a twinkle when he finally asks his questioner, 'What do you think of it?'
In three decades he's managed to combine elements of rock, country, blues, punk, garage, lo-fi, jazz, gospel, avant-garde noise and flamenco gypsy music. Guitar and piano are his weapons of tumult. He sings like a gruff angel, a town crier tapping you on the shoulder, reminding you that the world need not be seen in the conventional ways to which we revert when the world goes blurry. He weaves impressionistic imagery into personal narrative and indulges listeners in expansive observations of the world. In his early years there had been comparisons to artists along the paradoxical lines of Neil Young, David Byrne, Bob Dylan and Captain Beefheart, comparisons that all fit clumsily. Nowadays, other artists get compared to Gelb."
Tracy Shedd
Twenty years after taking her first steps recording vocals for Sella, a high school band from Jacksonville, FL, and twelve years succeeding the launch of a solo career with Teen-Beat Records, Tracy Shedd has delivered the most honest, forthright, and insightful album of her career. Arizona, Shedd's debut with New Granada Records and fifth full-length recording, presents the slowcore songstress with guitarist, James Tritten, as an acoustic duet. As Shedd reports in the opening lines, Arizona is a walk "down memory lane" and "may take you by surprise," but leaves you with a yearning to be "near the ones (you) love." Tracy Shedd's competence displays a wisdom far beyond her years, and is evidence to her growing popularity as an American songwriter.
Stripped of all things percussive, distorted, and nearly anything digital, Tracy Shedd'sArizona is a first for the multi-instrumentalist on many accounts. Most notably, Shedd herself is the cover star; photographed by Emily Wilder, who was also responsible forBlue (Teen-Beat 312) and Cigarettes & Smoke Machines (Teen-Beat 442). Arizona is Shedd's acoustic premiere, something fans have desired for years. The husband/wife duet not only delivered unplugged, they left the guitar picks at home and plucked away with bare hands for added simplicity. Arizona offers Shedd's interpretations of work by two of her favorite artists for the first time on a full-length album ("Candy" by The Magnetic Fields and "Teenage Riot" by Sonic Youth) displaying Shedd's keen sense of respect and ability to maturely employ such masterpieces.
Related Events
Submit an Event