Comics For A Cure: Superhero 5K and Fun Run
May 3, 2014 @ 9:00 am

-

5:00 pm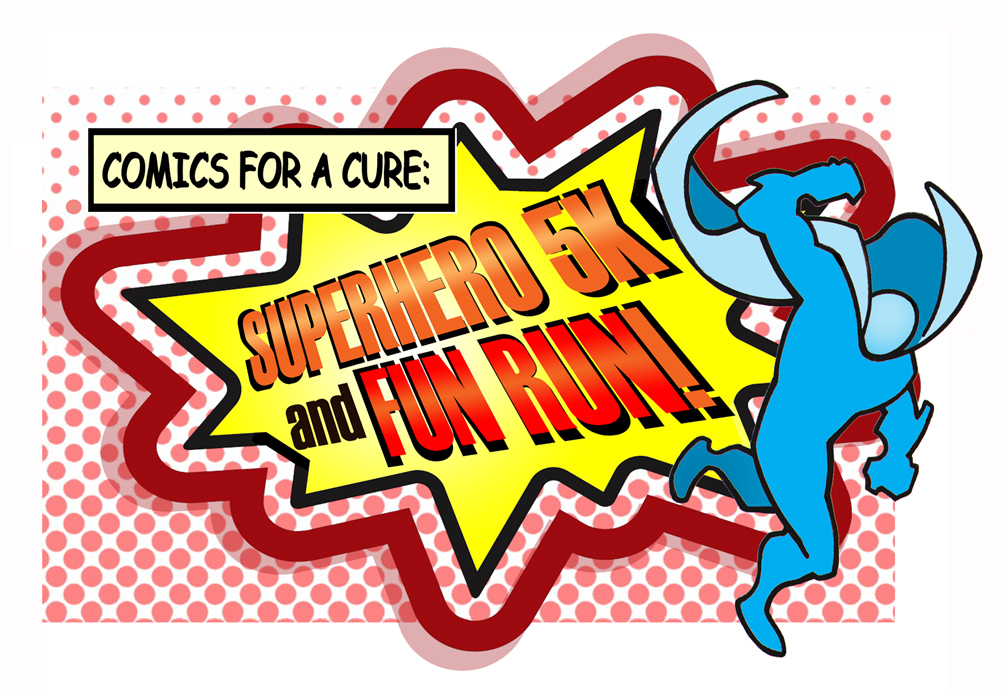 Super Hero Run to benefit Alex's Lemonade Stand Foundation and the fight against childhood cancer to come to the Triangle 
In an effort to join the battle against childhood cancer, local resident Neil Ellis will host the very first Superhero 5K and Fun Run on Saturday, May 3, 2014 at Ultimate Comics, 6120 Farrington Road in Chapel Hill.
Neil has been on a personal health journey over the past year, becoming an avid runner and losing 150 pounds in the process. With a few 5Ks under his belt, Neil decided to look for a way to give back through his new found passion for running.  He has chosen to organize an event that will encourage children to get active as well as raise funds in the fight against childhood cancer with Alex's Lemonade Stand Foundation.
This event will run concurrently with Ultimate Comics' "Free Comic Book Day" event.  There will be free food and drinks, games, prizes, store sales, super hero appearances, artists, comic book creators and more.  The run is family friendly and costumes are encouraged.
About Childhood Cancer
Childhood cancer is a general term used to describe cancer in children occurring regularly, randomly and sparing no ethnic group, socioeconomic class, or geographic region. Childhood cancer extends to over a dozen types of cancers and a countless amount of subtypes. Just a few of these cancer types include: Ewing's sarcoma, glioma, leukemia, lymphoma, medulloblastoma, neuroblastoma, osteosarcoma, retinoblastoma, rhabdomyosarcoma and Wilm's tumor.  In the United States, childhood cancer is the leading cause of death by disease in children under the age of 15. Every day, approximately 250 kids around the world die from cancer, accounting for 91,250 losing their lives to the disease every year.
About Alex's Lemonade Stand Foundation
Alex's Lemonade Stand Foundation (ALSF) emerged from the front yard lemonade stand of cancer patient Alexandra "Alex" Scott (1996-2004). In 2000, 4-year-old Alex announced that she wanted to hold a lemonade stand to raise money to help find a cure for all children with cancer. Since Alex held that first stand, the Foundation bearing her name has evolved into a national fundraising movement, complete with thousands of supporters across the country carrying on her legacy of hope. To date, Alex's Lemonade Stand Foundation, a registered 501(c)3 charity, has raised more than $75 million toward fulfilling Alex's dream of finding a cure, funding over 375 pediatric cancer research projects nationally. For more information on Alex's Lemonade Stand Foundation, visit AlexsLemonade.org.
Related Events
Submit an Event