Chapel Hill/Carrboro CROP Hunger Walk
March 23, 2014 @ 1:00 pm

-

4:30 pm
Event Navigation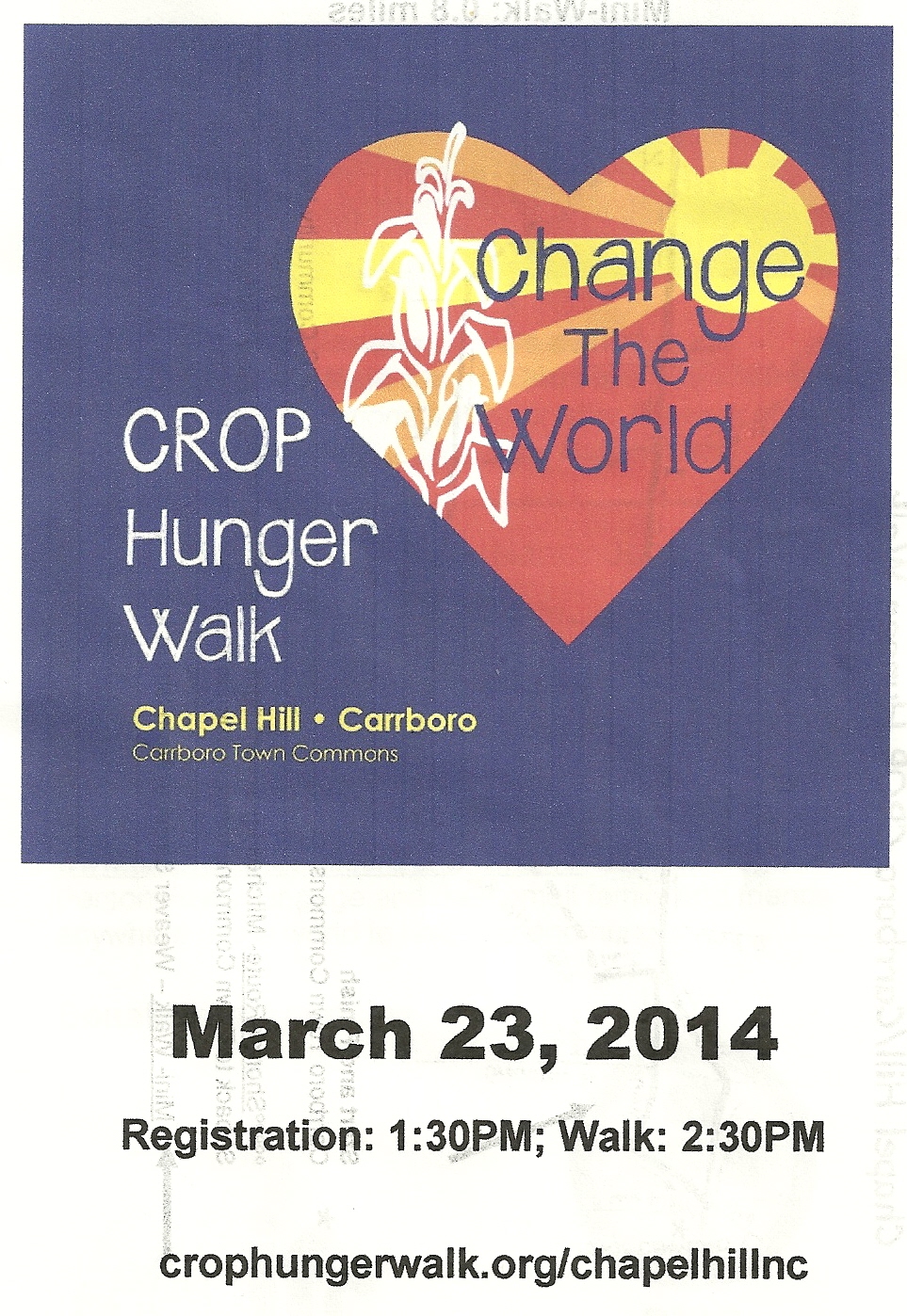 CHANGE THE WORLD
The Chapel Hill Carrboro CROP Hunger Walk is an annual event that seeks to raise money for individuals in our world who have severe hunger needs. Participants have their friends, family, and co-workers sponsor them to walk 4 miles on one day, with many other participants. For those individuals in Chapel Hill who participate, 75% of the funds they raise would go to world hunger efforts with Church World Service, and 25% of the funds would go to the Inter-Faith Council for Social Service. The IFC depends heavily on donations from the Crop Hunger Walk each year.
For those of you who are not familiar with the IFC, it is an organization that serves the low-income and homeless population of Chapel Hill by providing services such as food, clothing, financial assistance, and shelter.
This is the 28th year for the Crop Hunger Walk in Chapel Hill/Carrboro.  In those years, we have raised over $1 Million to fight world hunger, 25% of which the IFC uses locally.  It is one of our largest fundraisers, and we are looking to raise $60,000 this year.
In addition to Walkers, volunteers are needed to assist on walk day with registration, and serving as street monitors.
The Walk Coordinator is Nancy Jenkins. She can be reached at: 
919-929-6380 ext. 29
or 919-533-6907
Related Events
Submit an Event